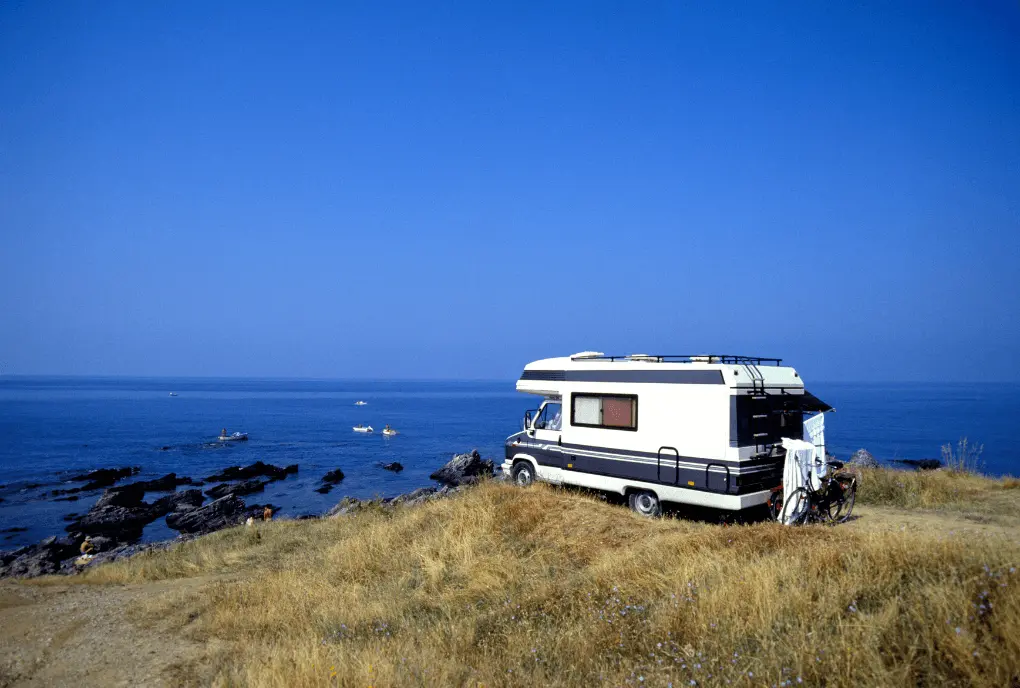 Experience the summer in Sicily in a motorhome
Summer is the perfect season to relax, to break away from the pace of one's work routine, and to indulge in some healthy relaxation alone, with family or friends.
Have you ever thought of spending your summer vacation in an RV? Maybe going around Sicily itself? An Island that has always been a great classic for campers. A place that can combine sea, art and history as few others can.
We recommend it if you do not want to spend the whole summer at the beach, but also want to get lost among the beauty that the Sicilian land is rich in. Also, without forgetting the good food: you will definitely not come back hungry!
In this new column dedicated to RV departures, we will tell you about our four-wheeled travels throughout Sicily: from the top of Mount Etna to the beaches of San Vito lo Capo. Passing through Baroque cities, archaeological sites and food and wine locations.
But before we leave, let's see how to prepare and set up our vehicle in the best possible way!
Why travel by motorhome?
The RV represents exactly the concept of freedom, autonomy and the desire to untie oneself from imposed rhythms, such as may be those of a classic hotel vacation, or those due to the classic routine at home.
With the RV, it is possible to explore many territories, always respecting one's own time, with more or less precise planning and total freedom.
A mode that is well suited to a group of friends who want to discover new things, share unique moments and have fun, as well as to families with children who do not want to be bound to fixed and stressful schedules, as well as to more or less young couples looking for their own vacation dimension.
Summer in an RV
However, in order to be able to travel without worries and be prepared for every need and unforeseen event, you need to check that everything is in place.
Fundamental is the cleaning of the tanks, which should be sanitized at least 2 times a year, thus ensuring hygiene and safety.
If you plan to travel to very hot areas, don't forget the additive for gray water, which should be poured in before starting the car by running the sink water afterward.
Also to respond best to high temperatures, and in case it is a long journey, a disruptor, so as to block the onset from the bath of strong odors.
Special attention should also be paid to insects, which most of the time are not welcome on board and could spoil your food. We recommend that you spray the base of your RV's tires with ant and insect repellent to ward off unwelcome presences inside.
Very important then are thermal protections! This will keep the cabin insulated from the sun and summer heat. These are classic exterior and interior cabin covers that must be fastened as soon as you stop, thus preventing heat from penetrating inside due to an insulation principle.
With these practical tips you will definitely live your summer vacation to the fullest!
What not to forget on an RV trip
Traveling in an RV can hide some pitfalls, however. But no problem!
Here is a comprehensivechecklist of what not to forget to take with you before you leave, which may be helpful to those about to hit the road.
* first aid kit
In a handy case, take away everything you need for first aid: disinfectant, band-aids and sterile gauze.
* Plates and glasses
Get a set of plates and glasses, preferably unbreakable ones that you can wash each time, otherwise obviate on the canonical glasses and plates, strictly compostable and environmentally friendly.
* A flashlight
Important to have it inside the RV for any nighttime eventualities.
* App or updated road map
Essential to know what rest stops are available in the areas you want to visit and where you want to stay.
* Power Bank
It always comes in handy, while traveling, on a trek, at the beach… To charge your tablet, smartphones and other tech devices without hassle.
* Portable chairs and table
Always recommended when traveling, to the beach, to the lake, because yes, you can lie on the ground, but the love of Spartan living will not last beyond the first day. Be prepared!
– [ ] Basic medicines, mosquito repellents.
– [ ] Box games, books, a ball and anything that can participate in the success of the trip and vacation.
And if you still had any doubts about traveling by RV.
The beauty of going on an RV trip lies precisely in the possibility of going outside the box, with no plan to stick to.
We can always do whatever we want, stopping by the side of the road to admire a view, or at a beach for an impromptu swim. At a rest area where we can dump the waters of our adventure companion, at a campground with all the facilities for greater comfort, and so on.
Sicily offers truly unique itineraries for those who want to experience such a vacation, also marked by slow tourism. From east to west, north to south, there are places that can surprise even those who have traveled the world.
But we will talk about that in future articles!
Paola Crippa